Translucent Cross-Grain Maple Wood Bowl (with Walnut Base)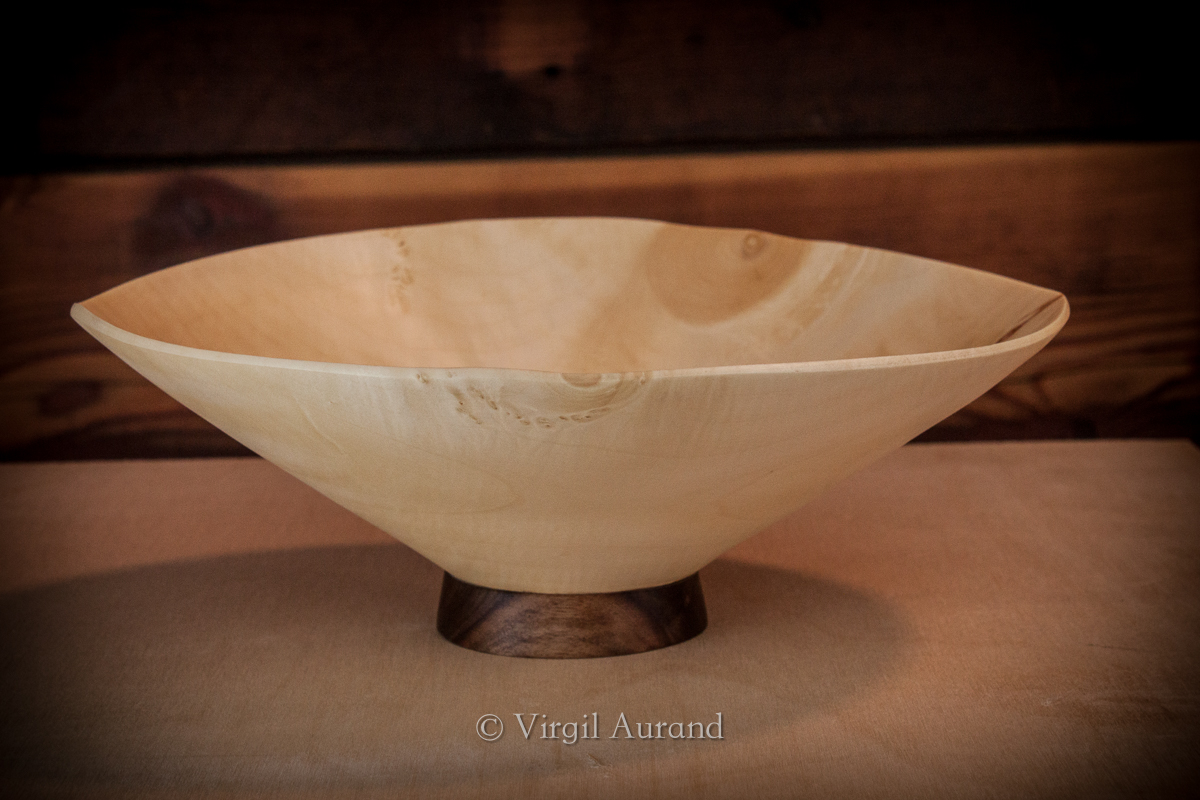 Translucent Cross-Grain Maple Wood Bowl (with Walnut Base)
Translucent cross-grain Maple Wood bowl with Walnut base. This bowl is unique and was turned using very green (unseasoned) wood. When it dried, it took on this wonky, twisted shape. This bowl has very thin (but strong) walls and you can see the light through it when placed just so.
A Black Walnut base provides a stark contrast to the light Maple bowl. It is joined with a translucent adhesive, mixed with ground coffee beans which is visible on the inside of the bowl (see pictures).
It's a lovely piece that's hard to part with, but alas I only have so much room to keep my growing collections!
Thanks for looking.
9 inches wide x 3 inches tall.
sold out